(1-minute read) POLICE RELEASE THIS DRAMATIC FOOTAGE
Anchorage police have released a video showing two men escaping from the Yakitori Sushi restaurant early on Feb. 4, when it caught on fire.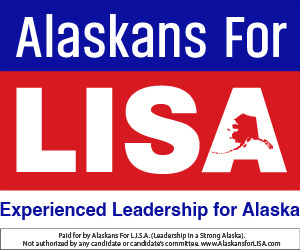 One of the men's gloves caught fire before he finally shook it off and the two men tumbled through a fenced enclosure while the glow of the fire was behind them.
APD released the photo to its Facebook page, and it's the same one that Yakitori had earlier posted on its own Facebook page, but then removed. It comes from the ring.com security camera.
Police are calling the fire arson and says both suspects appear to have been injured in the incident. One likely had some level of burns on his right hand. The other may also have burned his right hand.
"Detectives need the public's help in identifying and/or locating two suspects in this investigation," APD said today.
Police also posted these photos of the suspects, hoping the public will help in identifying them:
If you have any information about these two individuals and/or this investigation, including video (smartphone/and or surveillance), please call Dispatch at 311 or Crime Stoppers at 907-561-STOP to remain anonymous.