The number of students enrolled in Anchorage School District has not fully recovered from what it was before the Covid pandemic and subsequent school closures and the district's pandemic policies.
For the 2018-2019 school year, there were 46,734 students enrolled, according to the Alaska Department of Education.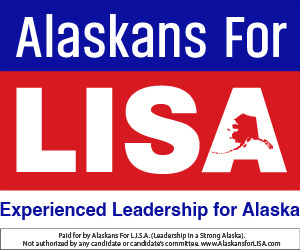 Last year's official number was 41,902.
Now, according to the October count, there are 42,826, an increase of just 924 students from last year, but a decrease of 3,908 from before the pandemic.
That is a 2% recovery in enrollment in the public schools year over year, an important measure because State Base Student Allocation funding is calculated on enrollment. It's more than an 8 percent decrease from the year before the pandemic hit and schools across the country began enacting various measures, including closing schools, moving to distance learning, masking, and ending school bus service.
The student count period for this year ended Oct. 22.
For FY2020, the district received an historically high amount from the Legislature, over $331 million. In FY2021, that dropped to nearly $322 million.
State foundation formula payments for the first nine months of the fiscal year are calculated based on the prior fiscal year's official enrollment number. The remaining three months — April, May, and June — are re-calculated and trued up based on the finalized foundation counts for that school year, so that as the year ends, districts will have been paid what they are due based on the reconciled "average daily membership" count.
However, there is a "hold harmless" provision that says if the drop from the prior year is more than 5%, the funding formula will be based on the prior year's count. The hold harmless provision has a three-year formula explained here.
Anchorage school enrollment peaked at 50,024 students in the 2003-2004 school year. Since then, ASD has added more than a million square feet of new schools. In simple terms, in 18 years Anchorage has lost nearly 8,000 kids — but added space for 6,000 more.
This year's official number is much lower than it was projected to be by the district. See story below from September: