Two young Republicans who are challenging Republicans incumbents in Congress posted Halloween commentary that featured President Joe Biden.
"Happy Halloween! Today is full of scares, but there's nothing more frightening than Liberal Lisa Murkowski being Sleepy Joe Biden's Chief Enabling Officer. It's time to defeat her and spook the DC Insiders!," was the comment posted with Kelly Tshibaka's Halloween greeting on Twitter. She is challenging Sen. Murkowski to represent Alaska.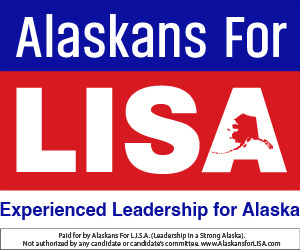 Running for the House of Representatives, Nick Begich posted a design featuring Sen. Chuck Schumer, President Joe Biden, and Speaker Nancy Pelosi as pumpkin heads, calling them monsters who need to be kicked out of the "swamp." His Halloween greeting was posted on Facebook.