The Anchorage School Board has narrowed its search for a replacement for Superintendent Deena Bishop, who announced in November that she will retire in June.
The three finalists hail from Texas, Sitka, and Colorado.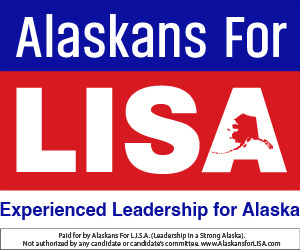 Texan Jharrett Bryantt is an executive in the Office of Talent at the Houston Independent School District in Texas, which is described as one of the largest school districts in the nation. Bryantt has been an assistant superintendent and served in other capacities since 2013. A Teach for America alumnus who taught math and science in Houston before moving into administration, he has a doctorate in education leadership and policy from University of Texas.
Alaskan Frank Hauser has been the superintendent of the Sitka School District since 2021. He served as principal of Robert Service High School in Anchorage and as assistant principal of curriculum for Dimond High School. He was named 2019 Alaska Principal of the year by the Alaska Association of Secondary School Principals. He is a graduate of the University of Alaska and received his Masters from UAF; he has been in Alaska education for his entire school career.
Coloradan Mathew Neal is the current superintendent of Woodland Park School District, a position he has held since 2021. Neal worked in Kuwait as superintendent of American Creativity Academy and has worked in other leadership capacities in Colorado and Wyoming.
Some 23 people applied for the position of Anchorage superintendent. A search firm, Ray and Associates, managed the nationwide search on behalf of the board.
Complete information about the candidates and the interview process is at this link.
A virtual community town hall with the three finalists is planned for March 29, 5-6:30 pm. Details:
Webinar ID: 974 4618 5123

Tue, Mar 29 5-6:30 pm Superintendent Candidate Search: Community Town Hall

Moderator: Leadership Anchorage 
By Telephone:
253-215-8782
346-248-7799
301-715-8592
646-558-8656
Webinar ID: 974 4618 5123