By DAN SULLIVAN
The year 2020 will be studied, analyzed and debated by political scientists, sociologists, judicial scholars, health experts and economists for many decades, if not centuries to come.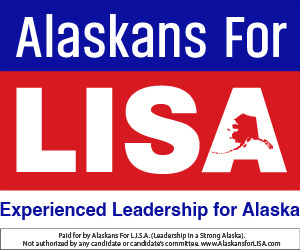 Faced with a pandemic whose virulent nature was not readily understood, America instituted the most draconian restriction on individual rights that we have seen in over one hundred years, with the notable exception of FDR's internment of Japanese Americans during World War II. 
The severe reaction to the Wuhan virus, or COVID-19, was particularly shocking given the fact that pandemics of this nature are not that unusual.  In the last few decades we have seen viral attacks known as SARS, MERS, the Swine Flu, Ebola, West Nile and various strains of the influenza virus.  
Just recently, during the 2017-2018 flu season, over 60,000 Americans died and many more were infected by a strain of influenza.  
If we look back a bit further, the Hong Kong flu swept through the world in 1968-1969, infecting more than a million Americans and killing over 80,000.  The deadly impact was even more crippling in Europe.  
And yet, we didn't quarantine healthy people and didn't shut down our economy.  During that period, the Detroit Tigers won the 1968 World Series, the upstart New York Jets won the 1969 Super Bowl and the Boston Celtics won their eleventh championship, all in front of capacity crowds.  
There was even an historic music festival in upstate New York that drew hundreds of thousands of people that you may have heard about.  
Today, the fields of play are empty and Americans sit huddled at home.  We even had a presidential election in November, 1968 and people showed up to vote in person.  Were the right choices made then or is today's reaction the so called 'new normal?'
That will be the great historical debate.  I believe that the government at both the national and state and local levels have overreacted to the point where the cure has quickly become worse than the disease. In all of the pandemics previously mentioned, the vast majority of deaths occurred in our most vulnerable populations, the elderly and those with underlying conditions such as heart disease, COPD, diabetes, obesity, cancer, etc. 
It's not a coincidence that in Washington State and in New York, for example, the hot spots were in nursing homes and senior care facilities.  New York even sent infected patients back into nursing homes after being treated for COVID-19 in a hospital, dramatically increasing the sickness and deaths in those facilities.
Even in Sweden, which took a much more relaxed approach to dealing with the pandemic, the government admits they did not do a good job protecting their nursing home population, allowing staff and outside visitors to interact with the residents without proper protective equipment.  Their failure to take better precautionary measures for that segment of their population skews a death rate that is already showing to be statistically better than many other comparable countries.  
Sweden now estimates that they will achieve 'herd immunity' by June, meaning that approximately 70% of their population will have been exposed.  They will be far less likely to have a spike in the fall, which means that schools will open and health care facilities will be back to normal functions.
The closure of 'non-essential' businesses, the millions of people forced out of the workforce, the disruption in our supply chains, the quarantining of healthy people and the denial of health care to non-Covid-19 patients has killed the momentum of one of the strongest economies in American history. 
That disruption has severe consequences that I believe will prove to be much greater that the pandemic itself. We are seeing the negative effects already. Sociologists tell us that the loss of a job and isolation are debilitating factors that negatively affect individuals as well as their families, friends and associates.  The increase in suicides, alcoholism, drug abuse, domestic violence, divorce, child abuse, obesity and crime are well chronicled. 
The loss of production affects our GDP and government revenues, leading to fewer services at a time when certain social services and infrastructure are needed more than ever. All of this leads to collective despair and hopelessness. It is a vicious cycle of our own creation. Part of the response has been to add trillions to our national debt and there will be consequences from that for generations to come.
With apologies to Sir Isaac Newton, he could have added one more law of physics: For every government overreaction, there will be another equal government over reaction.  To deal with the initial government overreaction, which shut down businesses and put over 30 million Americans out of work, Congress passed an act giving employers loans to keep their employees on the payroll, and thus 'tied to the business' for when things recover.  
At the same time, they increased unemployment benefits so that the unemployed are making over $1,000 per week for staying at home.  Many businesses are having a hard time getting employees back on their payroll, particularly in the restaurant and bar businesses.  Even as these businesses do re-open in some areas, the restrictions on capacity and the reluctance of a cautious customer base will make it hard for employees to make what they are making from the government check.  
The newly passed second phase stimulus bill, which was cruelly denied to struggling Alaska businesses for several weeks by a few House Democrats, has provisions for direct grants to small businesses, which depending on the conditions, may or may not help. One such condition suggests if you received a phase one loan, you may not qualify for a grant. Unfortunately, the loans were not of much use to many businesses except to increase their liabilities, so I am hopeful that there will be flexibility in how this phase is administered. The goal should be to help businesses that were shut down by the government get back on their feet. I truly hope on behalf of my fellow business owners that these measures help prevent additional closures.
So, what will we do when the next pandemic hits, and it is a certainty that there will be more in the future?  
If we are smart, we will make sure every facility that deals with vulnerable populations, including hospitals, nursing homes, senior housing etc. are well prepared with the right personal protection items, pharmaceutical supplies and life support equipment as well as policies that limit interaction from outside the facilities and employ strict sanitation protocols.  
All levels of government need to be prepared to assist with backup supplies, facilities like field hospitals and personnel where needed.  Individuals will need to continue to follow healthy procedures like hand washing and keeping surfaces clean.  If you are feeling sick, you stay home from work.  Avoid contact with anyone already vulnerable.
Information needs to be clear and consistent.  To this day, many folks are still uncertain whether face masks are an effective tool in stopping the spread of the disease or not. The media has not been helpful, fueling the flames of pandemic fear with constant negative reporting and finger pointing, seemingly for political purposes. After all, it's another presidential election year and it's not a secret that the mainstream media wants President Trump gone.  As President Obama's former chief of staff notably stated, "Never let a crisis go to waste." 
Will Americans tolerate another government mandated shutdown of their businesses and their lives?  I think not.  From California to Pennsylvania, the protests against limiting our civil rights are growing and courts are starting to weigh in, such as the recent Wisconsin Supreme Court decision that declared their mandates unconstitutional.  
In the future, business owners will not and should not tolerate government choosing winners and losers, declaring one business essential and another business not.  It's hard for the small book shop owner or restauranteur to see businesses like pot shops or airport bars be allowed to stay open as 'essential' while others are forced to lock the doors.  Try and tell the single mom who is the sole provider for her family and was just laid off that her job is non-essential.
Americans see the results from places like South Dakota and Sweden that employed much more moderate pandemic response policies, policies more in line with our historical response.  
We rightfully question whether that would have been the better course of action for the rest of the country.  Will Americans tolerate mass arrests if millions of our citizens rise up and defy future mandates that limit our individual freedoms?  Again, I think not.  It is our right and obligation to question, and if necessary, oppose orders that violate our constitutional rights. Elon Musk did just that in California, where he re-opened one of his plants in defiance of the County edicts.  The County backed down.
When our political leaders are faced with similar challenges in the future, they would be wise to exercise their power with great caution. Destroying a robust economy and throwing our country into a deep depression simply cannot be the right answer. Yes, we are a strong and resilient country, but it's hard to get up off the canvas when the heavy fist of government has smacked you in the forehead. Too many businesses are down for the count.
It is a tragedy when anyone dies from a virus like COVID-19 or from any other disease.  When it happens to a loved one, it is easy to think that more should have been done and that extreme measures are justified.  Having lost two brothers in the last 18 months to chronic diseases, I know firsthand the sorrow and pain. It is a tremendous challenge for policy makers to find the right balance between protecting its citizens and causing them more harm.  
When the experts examine the year 2020 in the years to come, will they see that we achieved that thoughtful balance or will they conclude that America looked the pandemic square in the eye………… and blinked?
Dan Sullivan is the former mayor of Anchorage and is a business owner.