The Alaska Supreme Court will not stop the General Election or force the State of Alaska to reprint 800,000 ballots in advance of the General Election, which has begun with the mailing out of 11,000 overseas ballots.
The decision came down after an emergency hearing this afternoon that resulted from Galvin suing the State of Alaska. The high court confirmed the decision by Superior Court Judge Jennifer Henderson.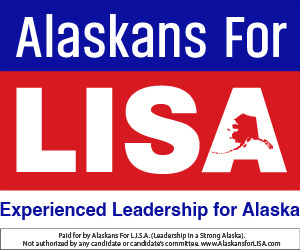 It means that those who run and win in the Democratic Party's primary election will be listed on the General Election ballot as the Democratic nominee. They will not have a letter next to their name indicating that they are not really Democrats.
In 2018, the Walker-Mallott Administration allowed fake independents to have an "N" or "U" next to their name, even if they won the Democrat Party primary.
This year, the Division of Elections is under new leadership, and it says that if you win under a party banner, you proceed to the General Election under that banner. You don't get to have a special letter by your name.
Galvin does not want to be identified as a Democrat. She only wanted to use the party's resources, voter lists, funding, support, endorsement, and get-out-the-vote machine, but still appear to voters as an "independent."
Galvin's lawyer hinted that the entire election could be called into question, indicating that this lawsuit might not be the last for Galvin. She may sue after Nov. 3, if she does not win.