Alaska Family Action issued its first candidate endorsement of the Primary Election, and it's a big surprise: Republican Jesse Sumner for House District 10.
Sumner is challenging incumbent David Eastman in the Mat Su Valley, who is a lightning rod conservative that many lawmakers say is the reason Republicans are not in control of the House, in spite of their majority numbers.

"Regardless of your views on Representative Eastman, it is clear he isn't an effective policy maker and legislator. He hasn't delivered for his constituents and he certainly hasn't advanced our conservative values," wrote the group in its endorsement.

"There's a hard truth about conservative politics: it's easy to make a statement, but very difficult to make a real difference. Rep. Eastman excels at talking in a way that draws attention to himself, but he utterly fails at moving forward conservative policies. To actually achieve pro-family, pro-life victories, you must be able to work with other conservative legislators to get the job done. Unfortunately for all of us, Rep. Eastman has proven incapable of doing that."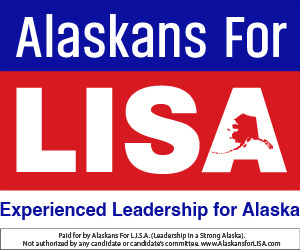 The pro-family group said that Jesse Sumner is a pro-life, pro-family Republican.

"As a life-long Mat Su resident with a growing family, Sumner builds houses for a living and serves on the local Borough Assembly where he has consistently fought for lower taxes and conservative policies in line with family values. Sumner will build relationships in the legislature rather than build walls that alienate everybody and prevent good things from happening," the organization wrote.