Update: Gov. Michael Dunleavy will meet with the president at 4 pm at JBER.
It looks like President Donald Trump's aircraft will be refueling either at JBER on his way to Japan on Wednesday.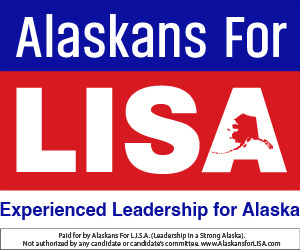 A temporary flight restriction has been issued for the airspace around Anchorage from 3-6 pm local time. (This has been corrected from the earlier published Zulu time and also updated to remove Eielson from the flight restriction.) for "VIP movement," and only the president's Air Force One and a few others, such as the military planes protecting the president and those carrying Secret Service, are allowed in a restricted areas.
Trump is on the way to Japan for the G20 summit in Osaka, where he is expected to meet with China's President Xi Jinping to conduct further trade talks on Saturday. Trade and the relationship between the two nations has been deteriorating.
Trump last came through Alaska on his way to Japan in late May.
[Read: Trump stopping at JBER on way to sumo wrestling tournament]