The Alaska Permanent Fund Corporation announced a new Alaska Investment Program.
The Fund's Board of Trustees passed a resolution last week directing the staff to bring in external private market fund managers to execute the private market investment program, and allocated $200 million to the initial effort.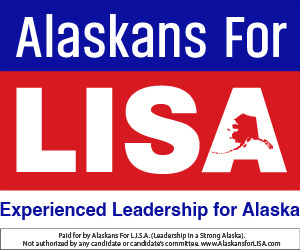 Following a competitive process, two external fund managers were selected to implement this strategy: McKinley Capital Management, LLC and Barings, LLC. 
"We are excited to get this program underway and look forward to working with these two managers to achieve competitive, market-based investment returns and capture investment potential right here in Alaska," CEO Angela Rodell said.
McKinley Capital Management, LLC was founded in 1990 and today is the largest private financial services company in Alaska. McKinley currently manages approximately $5 billion worldwide for corporate and public pension funds, sovereign wealth funds, and other institutional investors.
A subsidiary of MassMutual, Barings, LLC is a global investment firm dedicated to meeting the evolving needs of clients and customers. Headquartered in Charlotte, North Carolina, Barings LLC and its subsidiaries have $325 billion under management and maintain a strong global presence with business and investment professionals located across North America, Europe and Asia Pacific. 
Additional information on the In-State Investment program and contact information for McKinley Capital Management, LLC and Barings, LLC is available at the Permanent Fund Corporation website, under 'What We Do / In-State Investments'.