The competition was stiff but so is the stout: An Alaska-made wood-and-barrel-aged strong stout named "The Intrepid" was the only Alaska beer to win any prize at the 202 Great American Beer Festival in Denver on Sept. 10. It won the bronze medal in the category it competed in; there were 186 entries in that category.
Founded in 2010 in the commercial area of the Denali Borough, 49th State Brewing's current owners are Jason Motyka and David McCarthy, who expanded the business from Denali Park to Anchorage in 2016. They are two-time SBA Alaska Small Business Persons of the Year.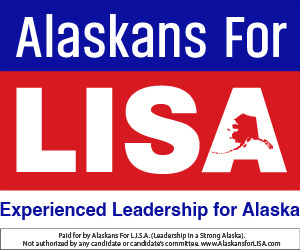 Although The Intrepid is not listed on the company's online menu, that will probably change, now that it has a medal around its neck.
The Great American Beer Festival is the nation's largest beer festival, and 290 medals were awarded by the Brewers Association for 97 beer categories covering 175 beer styles, including subcategories. Awards were for gold, silver and bronze. This year the festival was canceled due to the concern for large crowds in an indoor space and the risk of spreading Covid-19.
But typically the festival is the American brewing industry's top public tasting opportunity and competition. Attendees can taste more than 4,000 beers from over 800 of the nation's breweries, all arranged alphabetically in the festival hall. The association is hoping to return in 2022 for its 40th anniversary festival.
Alaska has more than 40 craft breweries, or one for every 18,000 Alaskans.