LIMITED EDITION T-SHIRT RAISING FUNDS FOR SOUP KITCHEN
To provide support for people in Southcentral Alaska affected by the Nov. 30 earthquake, XTRATUF has created a limited edition 'ALASKATUF' t-shirt.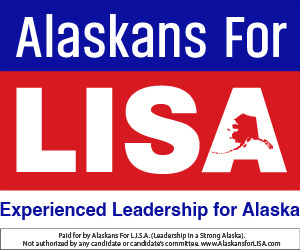 All proceeds from the sale of the t-shirt  (roughly $10.00 per shirt) will go to Bean's Cafe, a soup kitchen and shelter in Anchorage.
Bean's Cafe's doors remained open and provided critical services for those needing emergency shelter and food in the aftermath of the earthquake. The organization also provides meals, shelter and referrals to services to anyone in need 365 days a year.
"As a nonprofit organization, we are constantly seeking ways to keep food on the table for the hundreds of people we serve each day. This generous opportunity from XTRATUF will help Bean's Cafe continue to meet the needs of our most vulnerable citizens," said Lisa Sauder, executive director.
ALASKATUF t-shirt will be available for sale through the end of the year at this link.