The World Health Organization's director general said that WHO will rename monkeypox soon, because of stigma and racism.
Tedros Adhanom Ghebreyesus, WHO director general, announced Tuesday that the organization is working with partners and experts from around the world to change the name of monkeypox virus.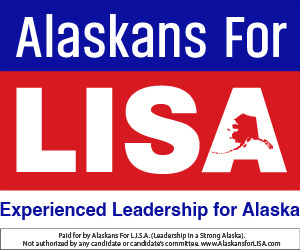 "Stigmatizing groups of people because of a disease is never acceptable. It can be a barrier to ending an outbreak as it may prevent people from seeking care, and lead to undetected spread," WHO said on its website.
The disease has started to show up in countries where it is not endemic, outside the African continent. In America, there have now been 72 cases of the disease, which is spreading mainly among the promiscuous gay male community. The global case count has risen to 1,600; on May 20 there were but 80 cases identified globally. Today, the main outbreak is in the United Kingdom, with 470, Spain with 313, and Portugal with 231 cases. Germany has 229, Canada reports 142 cases, and France has 125 actives cases that are known.
"In the context of the current global outbreak, continued reference to, and nomenclature of this virus being African is not only inaccurate but is also discriminatory and stigmatizing. The most obvious manifestation of this is the use of photos of African patients to depict the pox lesions in mainstream media in the global north. Recently, Foreign Press Association, Africa issued a statement urging the global media to stop using images of African people to highlight the outbreak in Europe," wrote a group of scientists in the journal Virological.
"Some cases have been identified through sexual health clinics in communities of gay, bisexual and other men who have sex with men. It is important to note that the risk of monkeypox is not limited to men who have sex with men. Anyone who has close contact with someone who is infectious is at risk. However, given that the virus is being identified in these communities, learning about monkeypox will help ensure that as few people as possible are affected and that the outbreak can be stopped," the Centers for Disease Control said last month.
Symptoms of monkeypox include: 
Rash with blisters on face, hands, feet, eyes, mouth and/or genitals
Fever
Swollen lymph nodes
Headaches
Muscle aches
Low energy
WHO says you can catch monkeypox if you have close physical contact with someone who is symptomatic. This includes touching and being face-to-face. 
"Monkeypox can spread during close skin-to-skin contact during sex, including kissing, touching, oral and penetrative sex with someone who has symptoms. Avoid having close contact with anyone who has symptoms," WHO says.
This is the first time that so many monkeypox cases and clusters have been reported concurrently in non-endemic and endemic countries in widely disparate geographical areas, according to WHO. Most cases are being identified through sexual health services in primary or secondary health-care facilities and have involved mainly, but not exclusively, men who have sex with men.
Meanwhile, the U.S. government has ordered 500,000 more monkeypox vaccine doses for delivery this year, according to the manufacturer, Bavarian Nordic of Denmark. The European Union has ordered 110,000 doses of the vaccine from the company.