From the Alaska Support Industry Alliance: The Willow Master Development Plan Draft EIS public meeting will be held on Thursday, Sept. 12, 2019, 6-8 PM at the Crown Plaza Midtown in Anchorage. 
FERC sticks to strict guidelines about public comment, so you should have time to give verbal input, should you choose.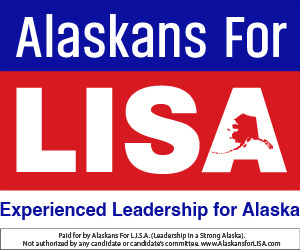 You may submit a personal statement via online comment form, email or mail by October 29, 2019. Letters may be sent to Willow MDP DEIS Comments, Bureau of Land Management, 222 West 7th Ave., Stop #13, Anchorage, AK 99513.
The Willow Project provides for up to five drill sites, a central processing facility, an operations center, gravel roads, ice roads, ice pads, one airstrip, a nearshore staging area for module transfer, pipelines, and a gravel mine site. Construction activities could span more than seven years and at its peak, construction and design activities could employ as many as 2,000 people. Long-term, the project will create more than 300 jobs for operation of the field. Of the various development alternatives discussed in the EIS, ConocoPhillips prefers development Alternative B and module transfer Option 1. The BLM also prefers Alternative B and Option 1. Public comments in support of the selection of Alternative B and Option 1 will be helpful in ensuring these are selected in the Final EIS.
Willow will be the first development in the Bear Tooth Unit in the Northeast NPR-A (National Petroleum Reserve-Alaska) on Alaska's North Slope. Willow is approximately 30 miles west of the Alpine Central Processing Facility. Willow could be under construction in 2021 with first oil in the 2025-2026 time frame. Willow will be a stand-alone development capable of producing in excess of 100,000 barrels of oil per day (BOPD). The project is estimated to cost $4 billion to $6 billion.
The attached sheet from ConocoPhillips outlines 10 Key Facts which can be helpful in your drafting of a public comment.
BLM website links for more information:
https://www.blm.gov/programs/planning-and-nepa/plans-development/alaska/willow-eis
https://eplanning.blm.gov/epl-front-office/eplanning/planAndProjectSite.do?methodName=renderDefaultPlanOrProjectSite&projectId=109410&dctmId=0b0003e881148506
Draft Willow Master Development Plan EIS