House Speaker Louise Stutes laid down the law on Monday: Due to several Democrat majority members who were out sick with Covid, she said all House members must wear masks while in the House Chambers.
Three members refused, and she recessed for hours before finally adjourning for the day.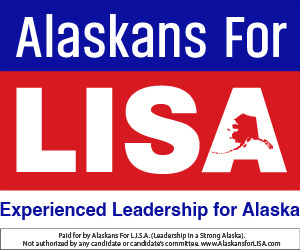 The three — Reps. David Eastman, Ben Carpenter, and Chris Kurka — now are in control of the House, rather than Speaker Stutes, for as long as she demands that face masks be worn. It's a standoff. The floor session scheduled for Tuesday was canceled and rescheduled for Wednesday.
House Republicans issued a statement saying the work must go on.
"Yesterday, healthy representatives reported to the house floor. Those who were not healthy chose to be absent. This morning, floor session was cancelled again, thus further delaying the important and only constitutionally required work Alaskans elected us to do.
"The actions taken by the Majority coalition leadership are a result of fear and virtue-signaling; neither are fitting for a body of elected officials with a constitutional responsibility to pass an operating budget. House minority members have been present and ready to work. The fact that some choose not to wear a mask is not a viable excuse to abruptly adjourn or cancel the floor session. Debatable science must not dictate the people's business every time COVID makes an appearance.
"As we have during the 32nd Alaska Legislature, our members will continue to show up for work and fulfill our constitutional duties while we take a responsible approach to our own healthcare decisions. We do not want the people's business to be thwarted due to obvious delay tactics."