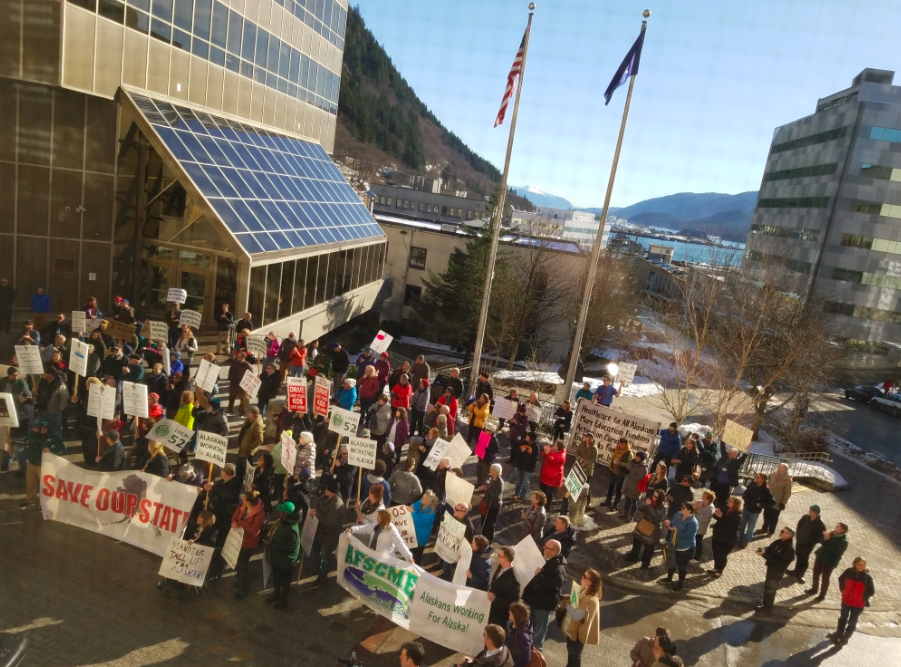 BY ART CHANCE
SENIOR CONTRIBUTOR
The editor and publisher of this publication may recall that I once answered the lefties in the Juneau Empire's pages with a letter written in one syllable words. Just so they could understand.
I'm going to try to make this as simple as I can.
If you've been actually listening to the bleating and wailing about Gov. Michael Dunleavy's proposed budget in the regular media, unless you really understand State budgets everything you know is wrong.
What the governor and his budget director have done is submit to the Legislature a budget for State programs that can be paid for with reasonably predicted State revenue in State Fiscal Year 20.
Revenue for this purpose mean State taxes and fees. "Reasonably predicted" means that the State can reasonably assume that this is the amount of money it will receive; this has been a real issue over time, as governors have played all sorts of games with over or under-stating the predicted revenue.
Long ago we established that we would do a low-middle-high case estimate of projected State revenue and we would base the budget on the mid-case. Gov. Dunleavy has submitted a governor's amended budget based on a mid-case projection of next year's revenue.
Everybody with their hooves in the trough is having a fit, but this is all we can afford without reaching into the kitty, which is the Permanent Fund. If the Legislature wants more, it has to pass an appropriation bill telling the governor where the money is coming from to pay for that "more."
There is $1.73 billion left in the Constitutional Budget Reserve and there is $16.6 billion left in the Permanent Fund Earnings Reserve account.
Once we get more government than the budget the governor has proposed, we are dipping into the very expensive money in the CBR, or we are dipping into money that those of you who voted for Gov. Dunleavy think rightfully belongs to you: Permanent Fund Earnings Reserve account.
Dipping into the CBR takes a three-quarter vote and every vote costs millions; if you're going to get Lyman Hoffman's vote to dip into the CBR, Bethel is going to get something really, really nice. There is some pretty good money in the Permanent Fund Earnings Reserve Account, including all the money they didn't give you over the last three years in your Permanent Fund dividend, which was halved.
But, if you dip into the Earnings Reserve to pay for ongoing operations of government, you're not going to get that pay-back on the PFDs they took from you.
So, folks have a choice: Tighten your belts and do without State services and get some your PFD money or let some of that money go to government operations. There is probably a balance in there somewhere.
I don't much care about the dividend; it is "mad money" to me and I spend it at Costco or in Mexico. It matters a lot to my kids though.
If the welfare recipients in Alaska are going to have more Medicaid coverage, it is going to come out of Permanent Fund Earnings.   If Coastal Alaska is going to have existing ferry service, it is going to come out of Permanent Fund Earnings. If the Education Racket is going to have more money, it is going to come out of Permanent Fund Earnings.
[Read: First public hearing on PFD payback is Thursday]
It's up to you; who do you think can spend the money better, them or you?
Art Chance is a retired Director of Labor Relations for the State of Alaska, formerly of Juneau and now living in Anchorage. He is the author of the book, "Red on Blue, Establishing a Republican Governance," available at Amazon. He also is the Must Read Alaska theater critic.