A rash of vandalism on the Anchorage hillside was discovered on Tuesday, with campaign signs for Republican candidates defaced with Antifa symbols, words, and anti-Trump messaging.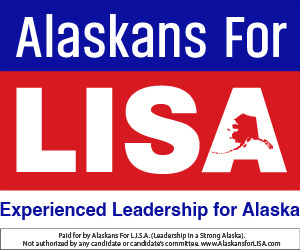 Candidates Sen. Josh Revak, Rep. Mel Gillis, and the "Vote No on One" signs were defaced.
Antifa is a loose-knit group across America that purports to be anti-fascist but is actually a terrorist network.