The Walker Administration needs an additional $92 million for the 2018 fiscal year to cover the extra costs resulting from his Obamacare Medicaid expansion.
That's on top of the additional $100 million more he needed as a supplemental for his 2017 budget, and the $30 million supplemental needed for the program's inaugural year, 2016.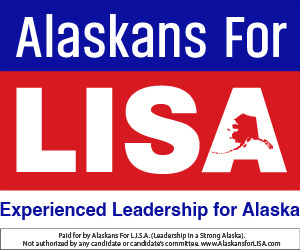 There's an explanation, said Valerie Davidson, Health and Human Services commissioner. More people enrolled in Medicaid than the she projected. But that was largely due to Alaska's weak economy, she told the Senate Finance Committee.
ABNK: ABLE-BODIED, NO KIDS
In 2015, before it grew, Alaska's Medicaid program covered 120,000 low-income children, pregnant women, and people with disabilities in what is considered by the industry as Cadillac health care coverage.
The Obamacare expansion, signed by executive order by Gov. Bill Walker in 2015, was to cover about 20,000 more.
These expansion enrollees are able-bodied adults without children making less than $1,707 per month for single adults, or $10.66 per hour,  about a dollar more per hour than Alaska's minimum wage. The income cutoff is $2,303 per month for a couple.
FUN WITH NUMBERS
In 2016, the Walker Administration claimed that 45 percent of the 20,000 expansion adults were employed Alaskans.
But in 2018, the Administration is telling a different story: The Department of Health and Human Services told Senate Finance that 60 percent of enrollees were already employed, a third more than it said were employed in 2016.
The estimate may have changed in response to some legislators are talking about creating a work requirement for Medicaid expansion recipients — able-bodied adults without children.
In fact, there's a movement around the country to do just that, with 10 Republican-led states studying the change.
But the Walker Administration is not open to that work requirement option, according to spokesman Clinton Bennett, even though the Trump Administration has opened the door for requiring able-bodied recipients to either get a job — any job — or enroll in job training.
"The Department of Health and Social Services is not considering such changes to Alaska's Medicaid program at this time. A majority of Alaskans enrolled in Medicaid are children, retirees, disabled individuals, or are living in working households," Bennett said in a statement.
WORKING IS A LIFESTYLE CHOICE
In 2015, critics warned that the Obamacare Medicaid expansion would create a tax cliff, where earning one single dollar over a set amount would plunge lower-income workers into owing several thousands of dollars for mandated Obamacare insurance.
The concern expressed back then was that expanding Medicaid would diminish the incentive to work and would hurt the economy.
In Alaska, it was predicted that 4,000 able-bodied adults might drop out of the workforce entirely, if they were able to enroll in the Medicaid expansion. They might decide that working part-time and using Medicaid is a better option than working full time and having to pay for insurance.
That calculus has changed now that Obamacare's individual mandate has been rolled back by the Trump Administration and Congress. People are no longer forced to buy insurance if it isn't offered by their workplace.