SCOTT KENDALL USED HEARSAY TO DESTROY PUBLIC SAFETY COMMISSIONER
In House State Affairs Committee today, former Gov. Bill Walker's chief of staff pilloried the reputation of Department of Public Safety Commissioner nominee Amanda Price.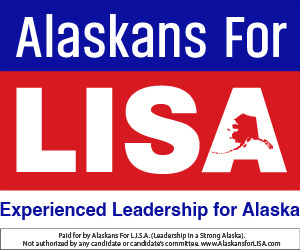 Pulling no punches, Scott Kendall described her as chronically absent, untrustworthy, and a plagiarist.
When asked if he would vote for her confirmation, he said, unequivocally, no.
The committee, which was chaired on Thursday by Rep. Jonathan Kreiss-Tomkins, took invited testimony from Kendall, who called in from Anchorage.
Kendall said he had heard things about Price when he came on board as chief of staff, and they were not flattering. She was absent a lot, he said. Someone said she plagiarized, he said.
In fact, there was a lot of "they said" in his testimony.
But it was all hearsay.
"I was approached by many staff…" he said. "I was told…"
"It was described to me thus…" he continued.
"To the best of my recollection…"
"I have not seen details…"
"In both instances it was conveyed to me…"
"I absolutely would not vote to confirm Ms. Price, Kendall said. He said the joke around the office is you could find Price at Nordstrom or "has someone checked the milk carton in the fridge?"
It wasn't long after he came on board when he gave her the choice to quit or be fired. He told the committee that her description of the parting of ways — a deep policy difference over SB 91 — was "100 percent false."
After Kendall ended his testimony, the committee heard from Price's former supervisor, Deputy Chief of Staff Marcia Davis, who said she was "just deeply disappointed" at Kendall's testimony, and proceeded to contradict his every point.
In passionate testimony, she described Price as a hardworking firebrand who went out to shake up the status quo regarding sexual assault, get the state's rape kits processed, and help people resolve problems they were having with the criminal justice system.
As for plagiarism, "For  God's sakes!" Marcia Davis said. The goal of policy people is to "be quick, be fast, be accurate. We are not writing literature here, folks. We are trying to inform and educate people. She was pushing information to the right people." Lots of information in government is cut-and-paste, she said, not intended to be taken as original writing. It's just information.
Davis said Price was always on the go, and if she wasn't where her calendar said she'd be, it's because she was putting out fires for the governor somewhere in the public safety sector.
Davis also described the culture of the Walker offices as toxic, with a lot of petty backbiting. These were issues she was trying to address, and after describing the "cheap shots" atmosphere, she testified about her endeavors to get the staff working more productively.
But that cheap-shot culture must have continued after she left, she said, if Kendall's testimony was to be believed.
Rep. Kreiss-Tomkins cut Davis off twice during her testimony. She was not giving the Democrat-led committee the testimony they wanted.
Neither did former Chief of Staff Jim Whitaker, who earlier gave Price positive reviews to the committee.
But complications are ahead for Kendall. As a practicing attorney, has opened up a can of legal worms.
Amanda Price never waived her rights under the State's Personnel Act. And while Kendall requested an executive session for the committee hearing today, that request was denied by the committee chair. He chose to testify anyway.
Has Kendall now waived his own right to declare executive privilege about other exempt personnel matters in the Walker Administration?
At any time, a committee may now request Kendall's testimony or subpoena him about other Walker personnel matters.
Would, for instance, he be able to claim executive privilege if asked about the circumstances surrounding the resignation of former Lt. Gov. Byron Mallott? Would he be able to claim executive privilege if asked about former political director John Henry-Heckendorn's duties and whether they overlapped with those of a campaign manager? Kendall has put himself in peril.
In addition, a unique part of Alaska's Constitution is Alaskans' right to privacy. Did Kendall forget when he gave his free-wheeling testimony today? 
Kendall has also risked his career over these allegations. If proven not to be true, he may have imperiled his bar license, and even be liable for monetary damages for defamation. An ethics complaint could be filed against him at the Alaska Bar.
Price may have some grounds for a civil lawsuit she could file against Kendall for violating her constitutional right to privacy. Other people who work or worked for Kendall may also have serious concerns about their own rights being trampled by their former supervisor.