In a short video posted by an anonymous account on Twitter, former President Donald Trump can be seen at Mar-a-Lago saying he's "not happy" with Gov. Mike Dunleavy of Alaska, because he hasn't seen Dunleavy supporting candidate Kelly Tshibaka, who is running against Sen. Lisa Murkowski.
Trump said he was displeased about Dunleavy's neutral stand in the Tshibaka-Murkowski race for Senate. Trump opposes Murkowski, supports Tshibaka, and was hosting a fundraiser for the Alaska Republican challenger at his six-star resort in Florida last week, where someone in the crowd took the video.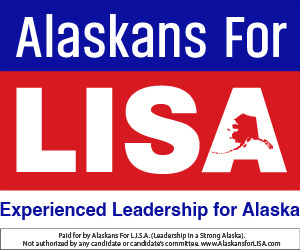 Gov. Mike Dunleavy is running for reelection and has taken pains to not involve himself in the Senate race between the senior senator for Alaska and Tshibaka, who is his former commissioner of the Department of Administration. He finds himself in a tricky spot because Trump also endorsed Dunleavy and had a fundraiser for Dunleavy's recall fight at the Trump National Golf Club Bedminster in New Jersey last year. Now, he thinks Dunleavy should support Tshibaka.
Dunleavy is challenged by former Gov. Bill Walker, former State Rep. Les Gara, Kenai Borough Mayor Charlie Pierce, and Rep. Chris Kurka, as well as a small crowd of other candidates, as he runs for his second term.
Dunleavy has been a big supporter of Trump, due to Trump's pro-Alaska policies, and Trump has been a fan of Dunleavy's, but the feelings may have cooled at the moment, according to the video. See the video here.