U.S. unemployment dropped to 3.9 percent last month, well within the range considered to be full employment by federal agencies that monitor such data.
But the Alaska job market is still in the doldrums, with unemployment the highest in the nation at 7.3 percent, even while  nearly 9,000 people left in the last year.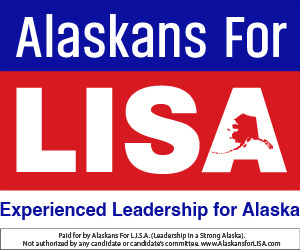 A year ago in April, Alaska's unemployment rate was 6.6 percent.
The national economy added 164,000 jobs in April, according to the Labor Department, on top of the 135,000 jobs added a month earlier, and private sector earnings in the country increased by 2.6 percent year over year.
Workers also took more home in their paychecks due to federal tax cuts passed by Congress and signed into law by President Donald Trump. For someone making $50,000 a year, they were able to keep an additional $1,440 per year, typically.
In Alaska, March was the 29th consecutive month of job losses recorded by the State Department of Labor and Workforce Development. Wages dropped 4.7 percent.
Some 26,400 Alaskans are considered to be unemployed in a civilian workforce that is estimated at 363,000 by the federal Bureau of Labor Statistics. One out of five jobs in Alaska is a government job, for a total of more than 81,000 Alaskans working for local, state, or federal agencies.
A bright spot for the employment scene is the marijuana industry, which grew its workforce to 536 by December of 2017. As Alaska heads into its growing season, it may continue to be the "growth" sector for the state's economy. And it's just in time for all those college students who are heading home and looking for that summer job.
Monthly jobs in the marijuana industry in Alaska (from the Department of Labor and Workforce Development.)
READERS WEIGH IN
After three years of persistent job losses in Alaska, what do you think Alaskans should do to take control of their economy and grow jobs again? Add your ideas — big and small — in the comment section.