President Donald Trump has finally spoken, and he has said unequivocally that he'll do what's right for Alaska, and there will be no politics in the decision on the Pebble Project mine record of decision — the environmental document that will govern whether or not the mine can proceed.
In recent weeks, environmental groups and their surrogates in the media have posted widely that the Trump Administration has killed the mining project, which is controversial both in and out of Alaska.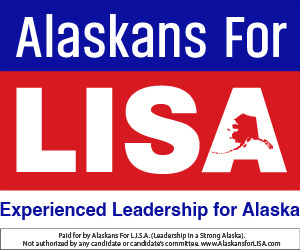 Headlines in Politico, The Washington Post, and the Anchorage Daily News said that the U.S. Army Corps of Engineers had purposely set such a high bar for the Pebble Project that the mine would never be able to meet the environmental mitigation standard. And Donald Trump Jr. came out against development of the mine.
"Trump set to block controversial Alaska gold mine," said the headline at Politico, which broke that story on Aug. 22. "The about-face by the administration likely signals more issues with this specific mine than a sea change in Trump's overall support for big development projects."
Later, the corps sent a letter stating that the process described in explosive terms by the media was really just part of the usual mitigation process that is now being defined — how will the Pebble Partnership make up for lost wetlands at its proposed mine in Western Alaska? How will it protect the valuable fisheries in Bristol Bay? The environmental process laid out is very specific and typically requires millions of dollars of work to complete.
The Pebble Partnership responded to the president's surprise tweet: "We thank President Trump for keeping his word. All Pebble has asked for is a fair shake and we look forward to getting our Record of Decision this Fall.