Former President Donald Trump announced today the launch of a class action lawsuit against Twitter and its CEO Jack Dorsey, Facebook and its CEO Mark Zuckerberg, and Google LLC and its CEO Sundar Pichai. He made the announcement at his golf course in Bedminster, New Jersey.
"We're demanding an end to the shadowbanning, a stop to the silencing, and a stop to the blacklisting, banishing and canceling that you know so well," Trump said.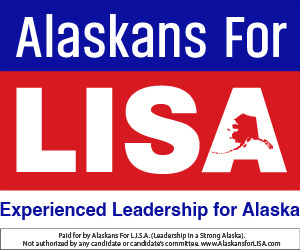 The litigants will be represented by the America First Policy Institute, a group led by Brooke Rollins and Linda McMahon, and advised by Jared Kushner and Ivanka Trump.
"Protected by an outdated and misinterpreted Section 230 of the Communications Decency Act, these elites and their firms ride roughshod over some of the most fundamental American rights: the right to speak, the right to be heard, and the right to democratic representation. This lawsuit is not the end of that fight: it is a beginning. It's a fight AFPI is committed to seeing through. AFPI will continue to support everyday Americans' efforts to hold Big Tech accountable," the institute announced.
All Americans who have been censored by Big Tech are welcome to share their stories with the institute at TakeOnBigTech.com.
"There's not much precedent for an American President taking major-media corporations to court — nor is there much precedent for an American President engaging the judiciary to shape the landscape of American freedoms after his Presidency," said Rollins in a statement. "President Trump often remarked that if Big Tech is out to get him, it's because they're out to get the American people — and he was just standing in the way. The actions of the Big Tech firms we're taking to court illustrate the point perfectly. What they've done, what they've wrought in the past few years staggers the imagination."
Rollins said all Americans need Trump to win the lawsuit, "not for what it will mean for him, but for what it will mean for every American man, woman, and child."
"Things have changed over the past several years, and the First Amendment rights of all Americans are on the line in this case. The law and Constitution are on our side. America is the great country that it is because our Constitution protects our freedoms, including freedom from censorship – this lawsuit ensures that those rights are properly defended," said Pam Bondi, who is serving as legal counsel for the organization.
In his announcement, broadcast by Right Side Media, Trump said he had heard from many people who had been blocked or censored by the Big Tech companies.