DRUMMOND, TARR, SPOHNHOLZ, GUTTENBERG SAT IT OUT
Rep. David Eastman asked for a moment of silence for all the babies who had lost their lives to abortion since the passage of Roe vs. Wade 45 years ago.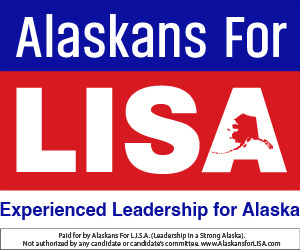 He made the request during the "special orders" part of the House floor session on Monday, labeling his remarks "On the Topic of Sanctity." He spoke about the 60 million abortions under Roe vs. Wade, and the sanctity of human life.
Almost all House members stood in recognition — even left-leaning Rep. Scott Kawasaki. Most bowed their heads.
However, Rep. Geran Tarr, Harriet Drummond, and Ivy Spohnholz — the urban women of the far Left — sat unmoved. Rep. David Guttenberg of Fairbanks also sat. Although Rep. Louise Stutes appeared to be encouraging Tarr to be polite, she waved her off.
The moment of silence lasted a full five seconds.
Later, many Republican members of the House and Senate gathered in front of the Capitol for a rally for life, an annual event marking National Sanctity of Human Life Day. Non-aligned Jason Grenn and Daniel Ortiz were not in attendance, while Democrats Rep. Matt Claman and Kawasaki slipped out the side door of the Capitol, so as not to be associated with the group. They headed down the hill for lunch. Neither the governor nor lieutenant governor attended, and did not send anyone in their place.
While Toni Mallott, married to Lt. Gov. Byron Mallott, spoke at the women's rally on Saturday, she did not attend the life rally on Monday, nor did First Lady Donna Walker.