By MICHAEL TAVOLIERO
How do we inspire the reconnection of our local communities to what is real?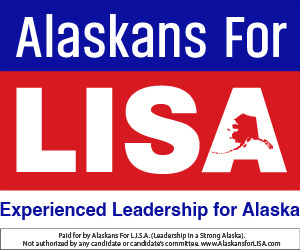 As we, who keep our eyes peeled on national media outlets, the inestimable waste, destruction, and disrespect of our American institutions in the lower 48 appears very real. We are looking at the incineration of major communities. Hundreds of U.S. communities. 
Homes, businesses, and other edifices already destroyed by a caustic and fraudulent pandemic, now subjected to the defensive needs of a DEFCON 1 on steroids from the violence. We will see major segments of these municipalities retreat into the countryside with hope of not being followed.
I will also not see these areas recover in my lifetime.
We will see property values within and adjacent to these blighted areas negatively impacted for years and probably decades.
We will see federal, state and local funds, our taxes, injected into these destroyed demographic and geographic residential, commercial and industrial neighborhoods syphoned off by modern day war lords, who never fired a shot, but who were smart enough to use the system for their own spoils of war.
Is this real?
In Alaska, a variety of protests designed to effectuate community activism and "free speech" will lead, if unchecked, to soft anarchism.  We are already seeing it as many of our conservative leaders are either shouted down or shamed down. 
Our local laws ignore the issues of law breaking for one side yet prosecute the other side. With the absence of the law and justice, as history has shown us, a strongman or group will always enter.  A strongman, who likely many more times than not, will lead us to more tyranny.
We have an Alaskan state constitution. Its main purpose in the development and implementation of local governments, local communities, and local societies was to decentralize jurisdiction, control, and power. Ideally, so that not one central population area could control the rest of the state.
We see this in so many other states. The soft tyrannical grasp on so many states has now been effectuated by a single municipality.
We spend so much time fighting over the likes of CNN, FOX, ADN, and the collective media complex.  They already have an established organization with only a few real thinking correspondents. CNN has seventeen panelists that all think the same thing. We have the Democratic arm of the Alaska Legislature.  They all think the same thing. Some of our Republican legislators think the same thing. We have a mayor and several Assembly members in Anchorage that all think the same thing.
We see the costs of government; the private sector and everyday life continue to increase with no change in outcome. If anything, the outcomes are poorer with each day that goes by with these people in power over our lives.
There are many of our relatives and friends who see this as a good thing.
Centralization will lead to bigger, better, bolder opportunities for human development so they imagine and think.
But is not this a repeat of so many other social experiments which would make Enver Hoxha proud? We see the products of this process unfolding before our very eyes.
The development of the "us versus them" strategy, theorized by Cloward and Piven spread throughout our education network, fostered by Saul Alinsky and implemented by Barack Hussein Obama, has sequestered our children into unenlightened nativists.
Look at our fund-raising circles.
The Right will not write a check unless they have assurances of outcome that can be measured and bring an equitable return to them, so they typically do not support their own candidates.
The Left writes checks to thematic occurrences like BLM, Antifa, the DNC and like for policy change and the policy changes, further emasculating the Right.
The support structure of these organizations, including many Alaska non-profits, are not just promoting a significant change in Alaska public policy, but dividing and disenfranchising many venues of the Right to the point where the fight is no longer against the Left but among the various parts of the Right.
For many a Kurt Vonnegut quip, "And so it goes."
I cannot agree.
We as our own communities should not be caring what the media says, what the Left says and what all this infighting by the Right says.
How do we inspire the reconnection of our local communities to what is real?
We need to establish our own institution.
We need to establish what Article X of our state Constitution gives us the right to establish.  
We need to establish our own city for Eagle River, Chugiak, Birchwood, Peters Creek, Eklutna and JBER.
Our own education system, our own health care system our own property rights and land use system and our own public safety system away from the meaningless dictums which only uses us for our money and gives little of it back.
Our communities. Our voice. Our decisions. Our future.
Michael Tavoliero is a realtor at Core Real Estate Group in Eagle River, is active in the Alaska Republican Party and chairs Eaglexit.