Social distancing? Not so much in Alaska last year.
The Alaska Department of Health and Social Services says the number of syphilis cases in Alaska rose dramatically last year. 2020 was the year many Alaskans were locked down in their homes by government edict.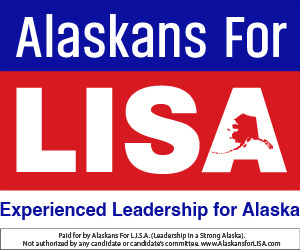 During 2020, 361 cases of syphilis were reported by health workers. This outbreak represented a 49% increase over 2019, which saw 242 cases in Alaska.
Of the 361 cases, 306 (85%) cases were in the primary, secondary, or early latent stages, and 47 (13%) cases were in the late latent stage. In other words, it was not known how long the individuals had had the disease. The remaining 8 (2%) were classified as congenital syphilis cases, or in babies.
Of the 306 primary, secondary, or early latent cases, 167 (55%) were in men, with 103 (62%) of the men having sexual contact with women and 39, (23%) of the men having had sexual experiences with other men.
For women diagnosed with syphilis, there were 139, with 90 of them of childbearing age. 107 (77%) said they were heterosexual and 7 (5%) said they were bisexual.
150 (49%) were in American Indian/Alaska Native people, 90 (29%) were in White persons, 23 (8%) were in Black persons, 26 (8%) were in Hispanic/Latino persons, 11 (4%) and 12 (4%), respectively, were in Native Hawaiian/Pacific Islander and Asian persons;
The outbreak is largely urban, with 93% cases in residents of urban communities (i.e., Anchorage/Mat-Su, Juneau, and Fairbanks). 56% of the cases were found in people under the age of 35, although the ages ranges from 15-85.
That's not all: 104 (34%) were diagnosed with at least one other sexually transmitted disease. 72 (69%) diagnosed with syphilis were co-infected with chlamydia or gonorrhea, while 4 (4% of co-infections) were co-infected with HIV.
Alaska's syphilis outbreak continues to grow, the Department of Health and Social Services notes, and congenital syphilis cases are at a record high. The primary drivers of this explosion in cases is in heterosexual men and women, with a drop off in cases among homosexual men.
The department noted that collecting complete information during the pandemic was difficult and many interviews were done remotely.
Alaska's syphilis outbreak was first declared in early 2018, the department reported, and case counts have increased annually ever since. Because of the Covid-19 pandemic, risk assessments were not completed on every case report.
Syphilis is one of the reportable diseases, so the state keeps track of trends and outbreaks and reports the data to the Centers for Disease Control and Prevention.
.