COURT SAYS, ESSENTIALLY, ANYONE CAN BE A WOMAN
It's anything goes now. Look for flight attendant men wearing skirts, and male ballet dancers in tutus, carrying the role of the Clara in "The Nutcracker."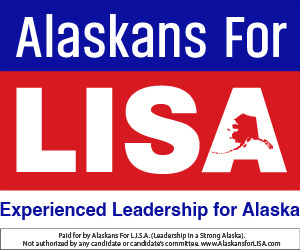 The U.S. Supreme Court today ruled that Title VII of the Civil Rights Act of 1964 does not only mean that "sex" means "gender," but that it now means identity.
In a 6-3 ruling the court has ruled that employers may not discriminate against workers on the bases of either their gender "identity" or sexual orientation.
In practical terms, it means little to large companies like Microsoft or even Alaska Airlines, which have robust policies in place that prohibit discrimination based on sexual preference or gender identity.
But for America's small companies, and for services such as daycare centers, personal service technicians, and even someone who cleans the women's locker room at the local gym, the court has said that gender identity and expression cannot be considered in hiring or firing. Men may come to work dressed as women, even if it cost the business customers. A business owner's religious beliefs will not be upheld.
The ruling is expected to have wide-ranging ramifications, because by its logic, employers can no longer consider gender at all when hiring, for example, a person who fits women with undergarments at a department store.
Businesses must accommodate and provide facilities for a person who switches weekly between their identities as a man or woman, as some transgender people do. Even if it makes other workers feel like their rights to privacy are being violated.
Acting companies will not be able to prefer men for male roles and women for female roles. Need a Santa this Christmas for your photo shoots? You cannot discriminate against women for that job, and Mrs. Santa may be a he in your family photo.
The will ultimately have an impact on women's athletics and whether men can compete in women's sports.
"The Supreme Court got it wrong. The word 'sex'—still today and when Congress passed the Civil Rights Act in 1964—refers to our biological reality as male or female. It doesn't refer to our sexual orientations or gender identities," said Ryan Anderson, senior fellow of the Heritage Institute.
"In fact, Congress has repeatedly rejected legislation that would have added sexual orientation and gender identity as protected classes in federal law. The Supreme Court has simply legislated from the bench. This is pure judicial activism. Today's ruling will have severe consequences for the privacy, safety, and equality of all Americans. The Court has rewritten our civil rights laws in a way that will undermine protections and equal rights of women and girls. It will also expose employers that are struggling to recover from the coronavirus pandemic to significant liabilities.
"Congress has not legislated such an outcome and it was wrong for the court to usurp lawmakers' authority by imposing such an extreme policy on our nation," he said.
Sen. Lisa Murkowski praised the ruling.
"People should not live in fear of being discriminated against or losing their job because of their LGBTQ status. I am pleased to see today's Supreme Court holding that existing federal civil rights law protects individuals from discrimination based on their sexual orientation or gender identity. This is long overdue, and is significant progress as we seek to protect and uphold the rights and equality of all Americans."
Justice Brett Kavanaugh wrote a remarkable dissent, saying that there is an "ordinary meaning" to the term "sex," as it was written in the law, and it's easy to understand. He wrote that the meaning of "discriminate because of sex" plainly does not encompass discrimination because of sexual orientation, but refers to gender alone: "In common parlance, Bostock and Zarda were fired because they were gay, not because they were men." (Pp. 11-22.)
Read the Court majority's decision on Bostock v. Clayton County Georgia here:
BACKGROUND – THREE-IN-ONE ROIL
There were three different cases combined into one case in the Bostock ruling: A skydiving instructor who was fired because he is gay, and a child welfare coordinator fired for the same reason. Those two combined with a case about a funeral director and embalmer, who was fired after announcing he would be living and identifying as a woman.
Aimee Stephens, the funeral director, died on May 12 of kidney failure. His/Her wife, Donna, was substituted in on the lawsuit.
Justice Neil Gorsuch wrote for the majority, in an opinion that was joined by Chief Justice John Roberts and Justices Ruth Bader Ginsburg, Stephen Breyer, Sonia Sotomayor and Elena Kagan.
(His dissent focuses on discrimination because of sexual orientation; he observes in a footnote that his analysis would apply "in much the same way" to discrimination on the basis of gender identity.)