The State Department of Health and Social Services may spend $50,000 for a contract to create a "COVID 19 Health Equity Strategic Plan" that will redistribute health resources based on race.
The request for proposal deadline is March 30, and the State intends to award the contract three days later.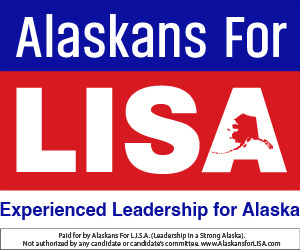 According to the RFP, the pandemic itself, not the government policies in response to it, has "exposed and exacerbated severe and pervasive health and social inequities. Preventing racial disparities in uptake of a COVID-19 vaccine, testing efforts, and other COVID-19 mitigation efforts will be important for helping to reduce the disproportionate impacts of the virus on Black, Indigenous and People of Color (BIPOC) communities and preventing widening racial, age or income related health disparities."
That statement may be contradicted by the now nationally heralded success of vaccine distribution across Alaska. In some rural communities that are largely Native, the vaccination rate of those over 16 years old is now over 98 percent.
Further, the state contract will help the State of Alaska in "engaging stakeholders and partners to identify barriers to health and social services experienced during the pandemic. The contractor will assist the state of Alaska in identifying goals and objectives to strategically address health inequities."
According to the Robert Wood Johnson Foundation, "health equity means that everyone has a fair and just opportunity to be as healthy as possible," the RFP says. "This requires removing obstacles to health such as poverty, discrimination, and their consequences, including powerlessness and lack of access to good jobs with fair pay, quality education and housing, safe environments, and health care."
The successful bidder will become part of the State's "Health Equity Team" and facilitate and lead stakeholders and partners in an organized direction to address health equity.
The contractor will be responsible to help lead the Health Equity Team to define populations disproportionately impacted by COVID 19, but also other disease outbreaks as part of a five-year strategic plan to redistribute health resources to black, indigenous, and people of color, but perhaps other groups as well.
Those interested in bidding on the project can find all the specifications at this link.