ANCHORAGE BUS SYSTEM SUSPENDS SERVICE WEDNESDAY
By order of the mayor of Anchorage, sporting goods stores around Anchorage were shuttered today for the duration of the COVID-19 emergency. Municipal workers ordered Sportsman's Warehouse, Cabela's and Bass Pro Shop to close until further notice.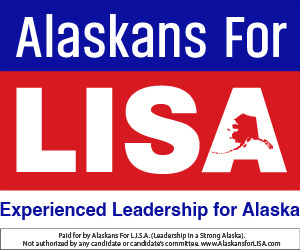 A survey of other shops that remain open showed that gun stores are remaining open, as are pawn shops, check-cashing shops, e-cigarette stores, liquor stores, and pot stores. Churches are closed, as are bars and sit-down restaurants.
Target remains open because it has a food department, but Cabela's, which is next door, was shuttered today.
In other municipal news, as of April 8 at midnight, the People Mover will stop running until further notice.
AnchorRIDES will provide a limited number of trips to People Mover bus riders. Enrollment in this service is required and trips must be scheduled 1-7 days in advance. For details visit: http://www.muni.org/…/…/Pages/COVID19TransitInformation.aspx