Avalanches and the danger of roofs collapsing and boats sinking. The situation in Juneau is difficult, to say the least. Fred Meyer and Western Auto were two of the commercial outlets that closed their doors due to the risk of collapsing roofs, after at least 42 inches of snow has fallen in the past few days, Now, with temperatures in the 30s, rain is adding weight to that snow.
At least one Alaska Airlines flight leaving Juneau this morning was delayed for over an hour because the ice on the tarmac was so slick it prevented the plane from being towed away from the gate.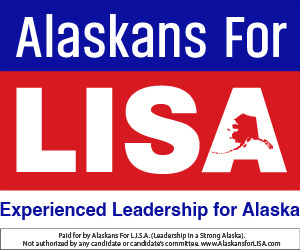 Local schools and the State executive offices in Juneau closed on Monday, due to the weather hazard, and local garbage service was suspended. City and Borough of Juneau offices remained open, but not all staff were working in the building.
Safeway was still open, but some businesses, such as Jordan Creek Mall, with flat pitch roofs are closed until their structures are evaluated.
Thane Road, south of Juneau, saw its avalanche gates go down across the road on Sunday, due to the likelihood of another avalanche. The road was reopened Monday at 9 am, but may close again at a moment's notice. A week ago, an avalanche on that road reached the waters of Gastineau Channel.
People were warned to stay out of Silverbow Basin area, where avalanches are the norm, and so are hikers and dog-walkers.
"Road conditions all around Southeast Alaska are hazardous with rain falling on icy roads. All of our crews and available resources are out working on the roads as quickly as they can in order of established priority. Egan Drive and priority one routes in Juneau have been addressed and our crew efforts have shifted to other areas. State offices and many other agencies are closed today in Juneau, Ketchikan, and Craig (POW). Please stay home if you can!," the Alaska Department of Transportation wrote.