Rep. Laddie Shaw, one of a handful of lawmakers who had not filed for reelection, made it official today: He's a candidate for District 9, which includes south Hillside and Girdwood, all the way to Whittier.
His previous district was called District 26 and was lower Hillside.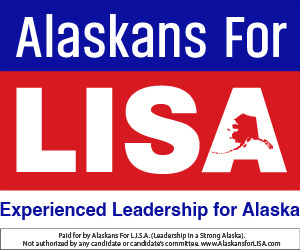 Shaw was born in Landshut, Germany, because his family was in the U.S. military there, and graduated from high school in Flint, Michigan. Shaw is a retired Navy SEAL, with two tours of Vietnam, and he served as the state's Director of the Office of Veterans Affairs.
Shaw, a Republican, has served since 2018. His website is LaddieforStateHouse.com, and anyone can contribute until the legislative session starts, Jan. 18.