Rep. Jonathan Kreiss-Tomkins, a Democrat from Sitka, announced on Friday that he would not be running for reelection.
"I love Alaska and it's been a tremendous privilege to represent my home of Southeast Alaska these last 10 years, he said. As I've grown older it's come time to make space for other pursuits and parts of life. While I'm stepping away from the legislature, I care about the future of Alaska more than ever, and finding ways o positively contribute to Alaska's future will remain my North Star."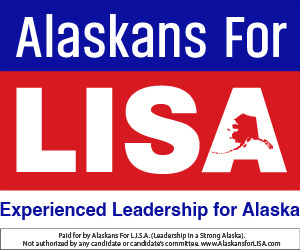 Kreiss-Tomkins was part of a group of tech-oriented people who started a Covid-19 misinformation website early in the pandemic and who marketed the website to policymakers across the country, and through the website fueled policy decisions that led to drastic economic harm across Alaska.
At the time, he was quoted in his college newspaper, the Yale Daily, as saying, "The economy is unfortunately ill-fated because of this pandemic. It is just a question of whether we want to reduce the fatalities by acting early, or suffer massive hospitalizations and unnecessary deaths and still have the economy suffer." 
The website wildly overstated how many people would most certainly die in Alaska if lockdowns didn't occur immediately.
Running for his seat is Ken Skaflestad of Hoonah, a Republican Native Alaskan and former Hoonah mayor. But Kreiss-Tompkins will surely have a hand in choosing his Democrat heir apparent.