Sen. Dan Sullivan spoke to Fox News analyst Dana Perino today, using the televised platform to reiterate that, unlike what occurred in the House of Representatives, the Senate will conduct a fair process in looking at the charges being brought by House Democrats through impeachment of the president.
"The confounding delay of the Speaker (Nancy Pelosi) is finally over. The Senate is going to do its constitutional responsibility, I'm very confident of that, a fair trial, we're going to take it seriously," he said.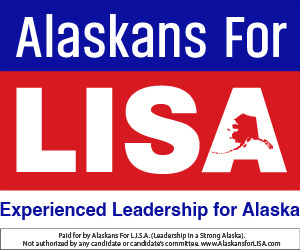 "The framers made sure, setting up not only our government but impeachment procedures, that the Senate is the place where partisan passions will cool. We're going to do our job in a fair and honest way. This is going to be in direct contrast to what [Rep.] Adam Schiff and others did where they ran the most partisan, rushed and most unfair impeachment proceedings in the House that we've seen in modern history.
That we've seen in modern history.
Sullivan said the Senate has agreed to using the same rules that were in effect for the impeachment of President Bill Clinton in 1998.
"Phase one, where we will be able to ask questions, and at the end, see if we need witnesses and additional information. Right now it's premature. it would have been viewed as premature during the Clinton trial," he said.