On President's Day, 2022, Congressman Don Young started reviving his campaign's Facebook page, with his first real messages of the 2022 cycle. He placed one message that was "Happy Presidents Day," and a second that was a professionally produced video, in which Young said, "Alaska, it's time to put the rumors to rest…I'm running for re-election to continue serving you in Congress. Join us and a strong coalition of Alaskans as we work to build a stronger, more resilient Alaska in the face of unprecedented challenges."
Young assumed office on March 14, 1973, 49 years ago. His current term ends on January 3, 2023. His main opponent is Republican Nick Begich, who was Young's co-chair of his 2020 campaign. Recently, Anchorage Assemblyman Chris Constant filed as the first Democrat to run for the seat this year.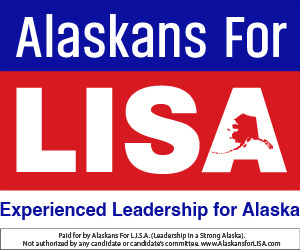 Young is in Alaska this week, as the House and Senate are not meeting and members are in their districts. Now 88 years old, the congressman has made several appearances around Anchorage.