GLENN CLARY SAYS PUBLIC SAFETY IS AT STAKE
Alaska Republican Party Chairman Glenn Clary issued a statement on Wednesday afternoon, calling on law enforcement to ensure the safety of legislators: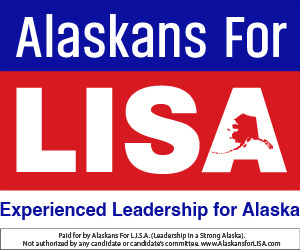 "This afternoon in Wasilla, threatening, shrieking Democrat protesters  
and their ancillary leftist accomplices disrupted a peaceful session  
of Republican legislators who were considering budgetary matters  
pursuant to Governor Dunleavy's instructions. We have seen these  
tactics used by similar mobs who injure conservatives around the  
country. And now the Democrats have brought this type of indecent  
behavior to our great State," Clary said.
"The Alaska Republican Party expects law enforcement to protect all of  
our duly elected legislators and media representatives, wherever they  
are in the State of Alaska, from all harm so they can go about their  
lawful activities," he concluded.
Clary's remarks were in response to unlawful occupation by leftist protesters of a lawful assembly of legislators at the Wasilla Middle School earlier on Wednesday.
Read the story here: