Maria Athens, a reporter for the Fox New Channel 4 in Anchorage, has been arrested and booked at Hiland Mountain Correctional Center.
(Update, Sunday night: Athens has been released from Hiland, whereabouts unknown).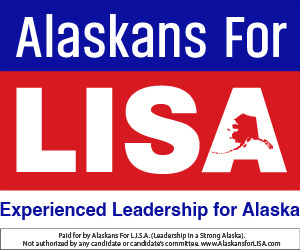 The drama unfolded Friday. Athens came out on Facebook with a devastating announcement that she had evidence that Mayor Ethan Berkowitz had posted nude photos of himself on a minor's website.
She encouraged Facebook followers to share her post, which hundreds of them did. As of Saturday morning, tens of thousands had seen her stunning revelation, which carried on across Facebook.
All of this began at 12:08 pm Friday, at the same time the mayor was beginning his regular Friday Facebook press update on COVID-19. He seemed completely unaware of what was unfolding on Athens' page, and none of the reporters in his press conference asked him about the allegations.
Later, Athens posted a couple of nude photos of the back of a man's body, which may or may not be Mayor Berkowitz, and may or may not be the floor of his private bathroom in City Hall.
Berkowitz' press office issued a denial, and Channel Four news reports last night made no mention of any of the events that had taken place with their reporter.
The State has charges against Athens but the details are not specified.
None of the mainstream media outlets have reported about the case at this point, and Must Read Alaska learned that the mayor had requested police protection at his home overnight.
As of Saturday morning, Athens' allegations and photos are still posted on her page.
This story will be updated.