Eagle River Rep. Kelly Merrick has filed to run for Senate. She made it clear today in a filing with the Alaska Public Offices Commission.
Merrick represents what used to be called District 14. During redistricting it became Senate Seat L. Redistricting had pushed Merrick and Rep. Ken McCarty.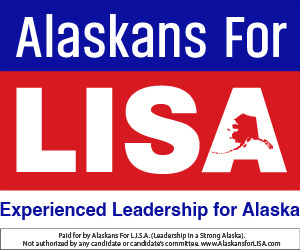 That district picks up three precinct from Rep. Cathy Tilton and Sen. Shelley Hughes, all very conservative, except for one precinct. Merrick, who left the Republican caucus and joined the Democrat-led caucus in the House, became the House Finance co-chair.
District 22 Republicans censured Merrick for joining with the Democrats earlier this year.