East Anchorage Democrat Rep. Geran Tarr unloaded on Facebook about the possible $525 Permanent Fund dividend the Conference Committee of the Legislature has threatened. She doesn't like being held hostage, and she says it's a form of systemic racism against the poor in her district.
"Oh, great. Because manipulation is such an effective tool for bipartisan cooperation. This is so disappointing. Instead of actually trying to work together in a bipartisan way budget negotiators have chosen to try and strong arm the House Republicans into a three-quarter vote. … I'm convinced my colleagues won't be satisfied until they have taken every last penny from the poor children I represent," she wrote on Facebook.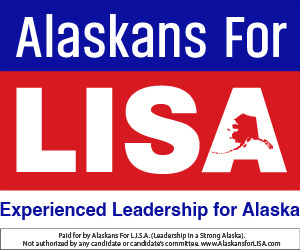 Tarr, one of the most far-left legislators in Juneau, predicted that the governor will veto a $500 PFD and force the Legislature to take up the matter again in an August special session.
"For me, what is so hard is I thought Democrats stood for working people for poor people, and these unfair and unjust proposals just perpetuate systemic racism and poverty. My colleagues have so little respect for me and the 18,000 people I represent they completely ignore the needs of my district. One group will be happy with this: the very wealthy people in the Privileged People's Club, oops, I mean the legislature," Tarr wrote.
The legislator was referring to the Conference Committee's hardline tactic to force a majority to vote on the budget, accessing the Constitutional Budget Reserve, and the sweep process for unused funds from last year, called the reverse sweep.
Her comments will challenge others representing lower-income Alaskans as the House and Senate face a vote as early as Monday night on the budget compromise offered from Conference Committee.
For details, read our earlier report: Conference Committee sets PFD at $525 or $1,100, depending.