Rep. Zack Fields, co-chair of the Democrat-controlled House State Affairs Committee, blasted Gov. Michael Dunleavy's "decision to replace Alaskans with outsiders on state-funded projects."
The hardline Democrat's denouncement came after the Dunleavy Administration said on Friday that the Alaska Hire provisions of state law is unconstitutional — in both the Alaska and the U.S. Constitution.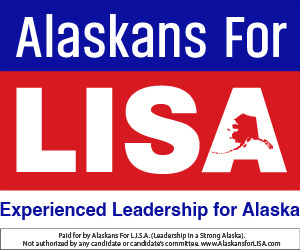 Fields tied the decision by the attorney general to politicization of his office and complained about the recall process being tied up in court and the AG's opinion on the illegality of the State collecting dues on behalf of unions, also now in court. All in one press release.
Fields is the former communication director for the Alaska Democratic Party and former director for Local 341 Laborers, who now serves District 20, downtown Anchorage, after Rep. Les Gara retired from office.
The poster child for open hiring practices, Fields had been hired by the Alaska Democratic Party from out of state in 2013, and six years later is a House Representative. The Alaska Democratic Party has a habit of hiring its staff from out of state, including most recent executive director Jay Parmley.
"At a time when Alaskans face the highest unemployment in the nation, Mike Dunleavy is using a politically-charged legal opinion to put even more of our neighbors out of work," Fields said in a statement posted by the House Majority Press Office at the request of Fields' Chief of Staff Grace Kubitz.
In fact, Alaska has the highest unemployment rates in the nation, currently at 5.3 percent, but the regions vary greatly and the number of those working has improved this year.
Anchorage unemployment, the region that Fields represents, is 4.7 percent — a solid number, while the Kusilvak Census Area is 18.6 percent — a bad number, but one that represents a subsistence life in Western Alaska.
In a healthy economy, 5 percent is considered an acceptable level of unemployment because workers come and go and there's a period of time between jobs for most workers.
Unemployment in the U.S. is now a worker's market at 3.8 percent; in 2019 the United States has the lowest level unemployment in 50 years.