Something had to give. With State Sen. Elvi Gray-Jackson no longer in the running for her Anchorage seat, House Rep. Chris Tuck has decided to run for her seat. Redistricting had put him in the same House seat as Rep. Andy Josephson, and both are Democrats.
The Senate district, now called Seat G, is drawn for Democrats who dominate that area of midtown Anchorage. Tuck has the endorsement of Gray-Jackson, as well as State Sens. Bill Wielechowski and Tom Begich.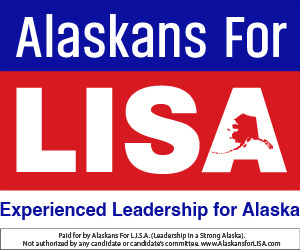 "Hard work, dedication, and the will to succeed are the values that pioneered Alaska and throughout my life, I have demonstrated those values. Now, I would like to apply those values to serve Alaskans in the Alaska State Senate. My focus is education, the economy, and jobs.
I want Alaska to be a place where ideas and innovations flourish; education is of the highest quality; the economy thrives; and most of all, I want to make sure that as we develop our resources, Alaskans come first," Tuck said in his announcement for his campaign, called Tuck for Alaska.
Tuck also used his announcement to endorse Gray-Jackson in her bid for U.S. Senate.
Tuck has been in the House since 2009, serving as minority leader and now as majority leader. Outside of his legislative work, he has been a business representative for the International Brotherhood of Electrical Workers Local 1547 and an instructor at the Alaska Joint Electrical Apprenticeship School.
He is currently chair of the House Military and Veterans Affairs Committee, which is conducting an inquisition into Jan. 6, 2021 Capitol riot and Rep. David Eastman's membership in the veterans militia group called Oath Keepers.