In one of the more odd advertising campaigns of the 2020 cycle, Senate candidate Al Gross has an ad on Facebook telling people to donate to his campaign and get automatically signed up to win a trip to Alaska — paid for by the campaign.
In other words, Gross is running a game of chance in his fundraising program, a raffle, to be more precise.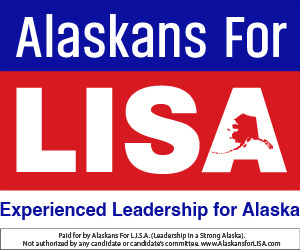 The donation platform for entering the Gross raffle is ActBlue, which is the dedicated national Democrat tool for web-based donations. It's only available to Democrats, and Gross has said in many ways that he wants to "flip the Senate."
The candidate who is running as the Democrat Party's chosen candidate either forgot to exclude the Alaska audience from his online ad campaign or didn't realize how it would appear to the people he seeks to represent in a state that is still fairly red.