A new poll released by an independent expenditure group out of Ketchikan shows that Rep. Gabrielle Ledoux is in trouble in District 15, Muldoon-JBER.
LeDoux has only 19 percent support in her district. Her challenger, David Nelson, has 49 percent and undecided are 32 percent in the Republican primary.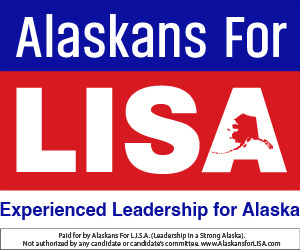 LeDoux is facing criminal charges for voter fraud and has a court date for a pre-indictment hearing on Aug. 20, two days after the primary.
The poll was commissioned by a group called Alaska Free Market Coalition and was conducted by Remington Research Group out of Missouri. Between Aug. 11-13, the pollsters reached 121 registered Republicans who voted in the last two elections.
While 121 may seem like a small sample, only 795 voters in District 15 voted in the Republican Primary in 2018.