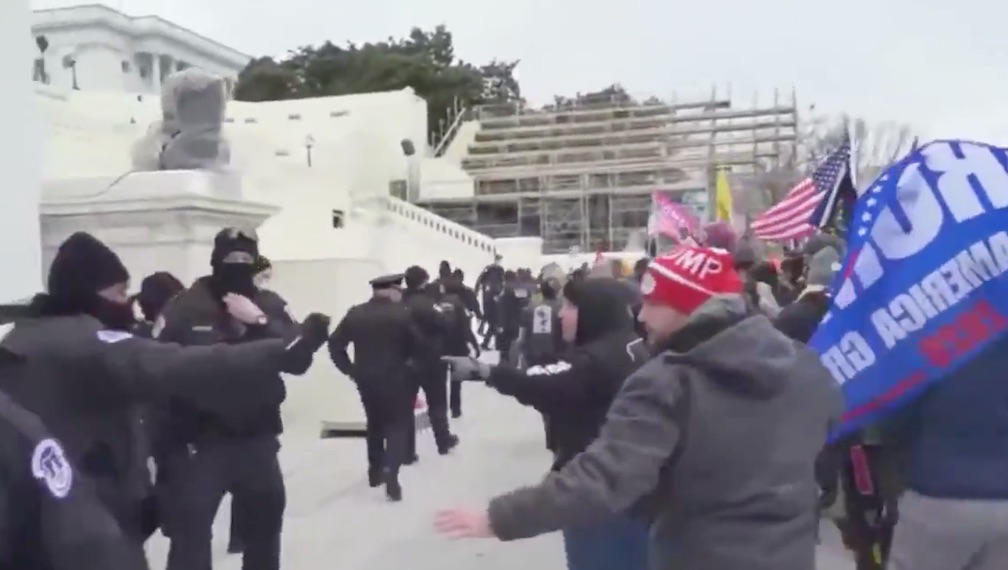 In a letter to Congress, Vice President Michael Pence said he does not have "unilateral authority to decide which electoral votes should be counted."
His letter was released shortly after President Donald Trump said that he did have that authority.
In the early afternoon, Save America protesters breached the Capitol Building, tearing down four layers of security fencing. They were attempting to occupy the building and were fighting with federal police. Police are outnumbered.
The Madison building has been evacuated. At least 10 protesters have been arrested.
Inside the Capitol, the joint session of Congress is underway. Republican Rep. Paul Gosar of Arizona rose to ask Pence to remand the electors back to Arizona, pending a full forensic audit of the Maricopa County tabulations. There appear to be enough lawmakers willing to certify the Electoral College and the effort mounted by a handful of the members is not likely to pass.
Among Alaskans at the Save America rally is Rep. David Eastman, although there is no indication he is at the front, where the breach of the fencing occurred moments ago (1:15 pm).
This is a developing story.