Former Alaska lawmaker, businesswoman, mother, and grandmother Cynthia Toohey has died, Must Read Alaska has learned.
Toohey, who was a Republican state representative, had been ill for some time. She was 86.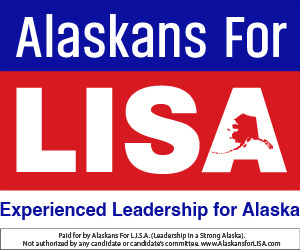 Toohey was born in New York City, moved to Alaska in 1958, and became a registered nurse and owner of the Crow Creek Mine. She was chair of the Girdwood Board of Supervisors, and served in the Alaska House of Representatives from 1993-1997.
She met Barney Toohey at the Fairview Inn in Talkeetna, and the two were married until he died, 22 years later, of cancer. They had three children, Sean, Cam, and Kate.
"I loved serving with her but I loved being her friend and protégée even more," said former Sen. President Drue Pearce.
A history of how the Tooheys came to own the Crow Creek Mine is in this story at the Glacier Gazette.
More details will be provided as they become available.