Sean Parnell, former governor of Alaska, has joined the law firm of Holland & Hart, in the firm's Anchorage office.
Parnell was governor from 2009-2014, and served as lieutenant governor, state senator, and representative. He is a lifelong Alaskan with decades of experience in commercial contracts, natural resources and government.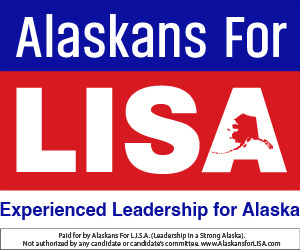 Parnell will serve clients in energy and infrastructure development, and will continue to serve his existing Alaska business clients developed in his private practice in Palmer, where he and his wife Sandy live. He will work both in Palmer and in Anchorage.
"The extensive connections and relationships Sean has fostered at state, federal, and Western regional levels make Sean a valuable resource for clients undertaking infrastructure or natural resource exploration and development. Sean provides the firm's energy and natural resources clients with a unique combination of experience as a former government leader, legislator, administrator, and legal advisor," said Kyle Parker, administrative partner.
Holland & Hart opened up its Anchorage office in 2017, taking over the practice of Crowell & Moring. Its 500-lawyer firm has the largest environmental law practice in the country, according to Law360. It has 16 offices across the Mountain West and in Washington, D.C.