PINKS MAY BE CANNIBALIZING KINGS
In 2016, some 740 million pink salmon eggs were scooped from the bellies of fish, and raised in hatcheries in Prince William Sound.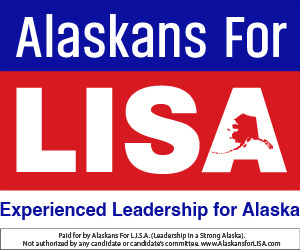 The hatcheries subsequently released 643 million pink salmon fry into the ocean, adding to the approximately 10 billion hatchery fry that get launched into the North Pacific each year. More than a third of salmon caught in Alaska were started in hatcheries.
At the same time these voracious, fast-growing, low-value salmon are in the ocean making a living, king salmon are in rapid decline across Alaska.
Could these two population changes be related? Is it possible that pink and chum salmon fry are returning to Alaska waters and cannibalizing the out-migrating king salmon fry?
[Read Craig Medred: Salmon kill salmon?]
There's enough evidence to support that theory, which has led nine Alaska outdoor sporting organizations to sign an emergency petition to the Alaska Board of Fisheries.
They want a delay on an April 19 decision by the Prince William Sound Regional Planning Team increases the number of pink salmon eggs taken by another 20 million.
The groups also state that release of hundreds of millions of hatchery-produced pink salmon fry into the marine waters of Prince William Sound threatens the biological integrity of wild stocks of pink salmon in Lower Cook Inlet, and adds to a critical ocean-rearing situation.
Too many pinks could be changing the traditional allocation of the salmon resource without lawful consultation with the Alaska Board of Fisheries.
The petition formally requests that the commissioner of the Alaska Department of Fish and Game put the increased authorization for taking of pink salmon eggs on hold until more scientific information can be gathered.
The Alaska Board of Fisheries has limited authority over hatcheries, and only directs production by regulating the harvest of hatchery fish, hatchery brood stock, and cost-recovery harvests, and by amending those portions of hatchery permits relating to the source and number of salmon eggs, hatchery harvests, and the designation of special harvest areas through regulation.
Further, pink salmon that showed up in streams across Lower Cook Inlet in 2017 weren't all local stocks, the groups say. In some areas, up to 70 percent originated from Prince William Sound hatcheries.
Prince William Sound hatchery-marked fish were present in every Lower Cook Inlet stream sampled. In Fritz Creek, 70 percent of the 96-fish sampled were from Prince William Sound hatcheries. In Beluga Slough, 56 percent of the 288-fish sampled were from Prince William Sound.
State law mandates that hatcheries operate without adversely affecting natural stocks of fish.
The groups signing the petition include Alaska Outdoor Council, Alaska Sportfishing Association, Chitina Dipnetters Association, Fairbanks Fish and Game A/C, Kenai River Professional Guide Association, Kenai River Sportfishing Association, Southcentral Alaska Dipnetters Association, Tsiu River Coalition, and Alaska Chapter Safari Club International.