A group of trade organizations has filed a civil complaint against the Division of Elections over the signatures on the Our Fair Share oil tax increase ballot initiative.
Resource Development Council of Alaska, Alaska Miners Association, Alaska Trucking Association, the Associated General Contractors, the Alaska Chamber of Commerce, and the Alaska Support Industry Alliance filed the civil complaint on Friday. Read the lawsuit here: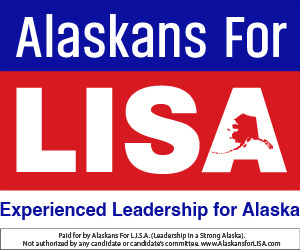 The allegation is the Our Fair Share proponents hired a company out of Las Vegas to collect the signatures needed for the initiative to appear on a ballot. That company, Advanced Micro Targeting, violated the law by promising signature gatherers that they could expect to get 80 to 100 signatures a day six days a week, and if they did that, they'd get $4,000 a month plus a bonus. They were also compensated with air fare, meals, and hotels.
Alaska law prohibits paying more than $1 per signature on ballot initiatives.
Advanced Micro Targeting is also the subject of a similar lawsuit alleging fraudulent signature gathering in Montana. They have faced lawsuits on local races in other states.
[Read: Montana Green Party ordered to disclose signature costs]
Our Fair Share wants to increase taxes on oil production in Alaska by 200-300 percent. The group is led by the law partner of former Gov. Bill Walker, Robin Brena.
The effort by Brena is another attempt to undo the most recent oil tax reform, SB 21, which passed in 2013, was challenged by Brena in 2014, but was reaffirmed by voters. SB 21 led to an increase in investment in Alaska's oil patch.
Our Fair Share needed to get 28,501 signatures before Jan. 21, 2020 in order to make the November General Election ballot. They had just 90 days after taking receipt of the petition from the Division of Elections. So they hired Outside signature mercenaries through Advanced Micro Targeting.
Robin Brena reacted immediately on Facebook: "It is not surprising in the least to see the surrogates for the international oil producers standing against Alaskans getting back a fair share of our oil or standing against Alaskans right to vote on it."
The Alaska Attorney General has in past communications cautioned that the ballot language for this next round of taxation is confusing and could lead to unintended interpretations.
[Read Attorney General Kevin Clarkson's opinion here]
But evidently the language was good enough for the sponsors of the initiative, which include former U.S. Sen. Mark Begich, current State Sen. Tom Begich, former Anchorage Assemblyman Eric Croft, former Gov. Walker deputy chief of staff Marcia Davis, former Rep. Les Gara, U.S. Senate candidate Al Gross, Anchorage Daily News columnist Stephen Haycox, ACLU's Laura Herman, Rep. Ivy Spohnholz, and Sen. Bill Wielechowski.
Read the entire list of sponsors here:Vote-Yes-Petition-SponsorsDownload