The City of Juneau this morning was outbid for the Juneau "Subport" property, a section of valuable waterfront along Egan Drive in downtown Juneau. The winning bid was $20 million from Norwegian Cruise Lines during the bid opening this morning by the Alaska Mental Health Trust land office.
The property is located approximately across from the Prospector Hotel, now owned by Ramada Inn.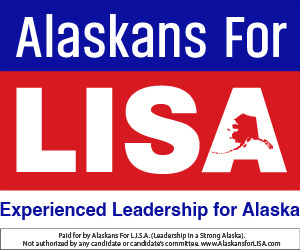 The 2.9 acre waterfront Subport parcel will stretch out Juneau's visitor industry corridor and take the pressure off of the core of downtown. It's also located far from the bar scene, and would allow Norwegian to develop its own tourism orbit and likely increase the visitors to the new Alaska State Museum nearby.
Because the property isn't staying in government ownership, it will also be a significant source of property tax revenue for the Capital City, as much as $200,000 in property taxes per year, according to some estimates.
The other bids came in well below Norwegian Cruise Lines.
Royal Caribbean Cruises, Ltd. – $13,000,000
Godspeed, Inc. – $12,800,000
Survey Point Holdings, Inc. – $5,265,000
The City and Borough of Juneau – $4,250,049
In Juneau, such undeveloped waterfront property that has the capacity to handle a cruise ship dock, close to downtown, represents a tremendous development opportunity.
The sale was handled by the Trust Land Office, an office within the Department of Natural Resources that manages land assets owned by the Trust.
Revenue generated from the Subport sale will go into the Mental Health Trust Fund, which is like a Permanent Fund for the Mental Health services in the state. Earnings from the Trust Fund allow the Trust to pay for programs that support Trust beneficiaries across the state. These include Alaskans who experience mental illness, developmental disabilities, substance related disorders, Alzheimer's disease and related dementia, and traumatic brain injuries.
The Trust could get as much as $850,000 a year off of the investments from the $20 million, Must Read Alaska estimates.
"The apparent proceeds of the Subport sale will go a long way in serving Trust beneficiaries," said Wyn Menefee, Trust Land Office Executive Director. "We knew this parcel represented an opportunity to monetize an unique and valuable Trust land asset, and are pleased that our process to determine how and when to sell the Subport has apparently resulted in significant proceeds that will support the work of the Trust today and well into the future."
Following today's opening of the sealed bids, the apparent high bidder has 15 business days to make a deposit of 10% of the sale price and complete a purchase and sale agreement with the Trust Land Office.