Gov. Mike Dunleavy, running for reelection this year, sent a rejection message to mainstream media outlets Anchorage Daily News and Alaska Beacon:
"After consideration, we are respectfully declining to complete candidate surveys submitted by the @AlaskaBeacon & the @adndotcom, but here's why," Dunleavy wrote on Twitter.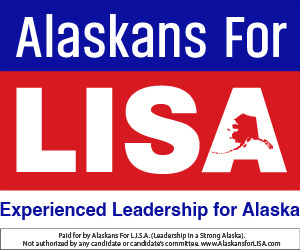 "While the questionnaires are helpful to the public for relatively unknown candidates, myself, Bill Walker, & Les Gara have lengthy public records that every member of the media can reference in their coverage of the '22 elections. At the same time, we recognize the importance of providing access to reporters covering this race. We have offered interviews to reporters from the Beacon and the ADN in lieu of responses to their respective surveys. Members of the media who wish to schedule an interview with our team may submit their requests at [email protected]," Dunleavy said.
Presumably, this means the Dunleavy campaign will not be filling out the questionnaires by other news organizations. Every election season, candidates are inundated with questionnaires from special interest groups, the media, and other groups. The surveys drain an extraordinary amount of time and resources, taking the candidates' time away from meeting with potential voters. The usefulness of these surveys is questionable. Like debates, the results of the surveys reach a limited number of people, many of whom are already in the "decided" category.
Running against the governor are former Gov. Bill Walker, who has an extensive list of priors, Rep. Les Gara, who has a long history of vocal stances and legislative votes. Kenai Borough Mayor Charlie Pierce and Rep. Chris Kurka round out the list of top candidates out of the 10 running this year.