In 2006, the Association of Village Council Presidents supported the proposed Donlin Gold mine in the Interior.
But what AVCP can give, AVCP can take away, and it took away its support during its annual convention this week.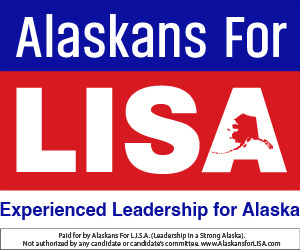 According to KYUK radio, the regional public broadcasting outfit, the 41 delegates from the 56 tribes overwhelmingly voted to withdraw their support for the proposed mine, and subsequently passed a new resolution opposing the mine.
The votes were reported to be 34-to-4 voting to withdraw support for the resolution, with two abstaining; and 35-to-2 voting to oppose the mine, with three abstaining. The matter will now be taken to the Alaska Federation of Natives annual convention in Anchorage on Oct. 23.
Orutsararmiut Native Council of Bethel and the Native Village of Kwinhagak led the charge to oppose the mine, which would be developed on land owned by the Kuskokwim Corporation, which is a consortium of individual village corporations of the upper Kuskokwim River. Calista Corporation owns the subsurface rights and has been the lead Native corporation on the project.
The mine would generate hundreds of high-paying jobs for people in the region, where jobs are few and far between.
According to the Environmental Impact Statement, hiring at the mine site would start the first year with 434 jobs; gradually increasing to approximately 1,000 jobs by the following year, and continuing at this level (1,000 employees) through Year 27 of Operations.
Approximately 150 of the jobs (out of the estimated 1,000 total) would be seasonal.