The committees for House District 25 and 26 have voted on their choices for the vacancy in Senate Seat M, and the names have been forwarded to Gov. Michael Dunleavy.
Dunleavy has until Sept. 5 to make a decision among the names offered: former Sen. Dave Donley,  Albert Fogle and Rep. Laddie Shaw, shown left to right above.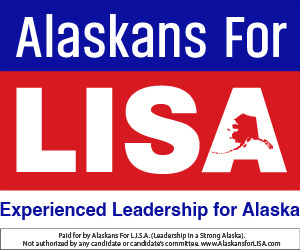 On Tuesday, Dunleavy plans to interview the three. Although he isn't bound to pick from that list, this process is steeped in tradition. When Gov. Bill Walker thumbed his nose at the tradition in 2018, he paid a hefty political price after creating turmoil for himself with the District E seat, which represents the Mat-Su Valley and a region that stretches to Valdez and Whittier. It was the seat vacated by Dunleavy when he decided to take on Walker in the 2018 election.
"The Governor takes seriously his role in filling this vacancy and will conduct a thorough and complete review before making a final determination. He hopes to make a final decision by the end of August," said Matt Shuckerow, press secretary to the governor.
Dunleavy will consider many criteria, including the candidates' views on the Permanent Fund dividend. Dunleavy favors giving Alaskans their entire dividend, and also back payments for amounts taken from them over the previous two years by Gov. Bill Walker and the Legislature.
He'll also look at each candidate's history and involvement in District M, civic engagement and relative experience, integrity and commitment to following the law, and viewpoints on policies such as government spending, resource and economic development, he said.
The seat became open when Sen. Chris Birch died earlier this month. By law, the governor has 30 days to fill the vacancy with a member of the same political party as Birch, Republican.
[Read: Three chosen for Senate Seat M]